Ridge Runner Pet Lodging is currently closed for renovations until further notice.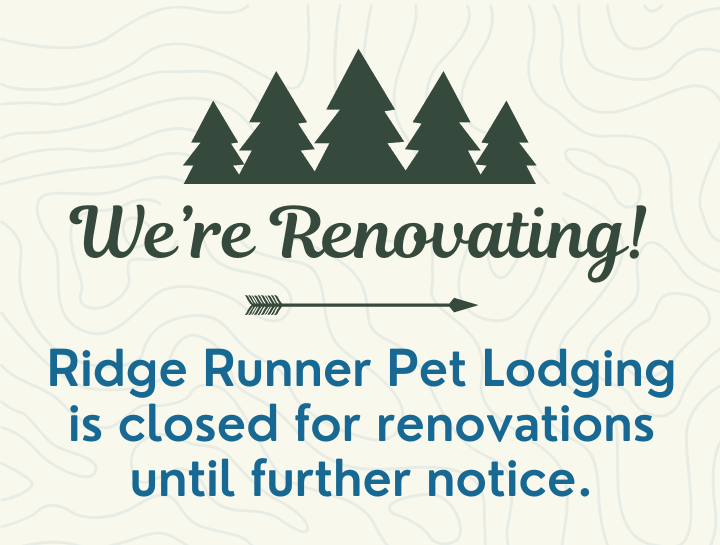 October 26, 2022
We are updating our facility to have new floors and surfaces. These upgrades will allow us to continue to provide the quality of care that you have come to know and expect from Ridge Runner Pet Lodging.
Please call one of our affiliated locations if you need assistance:
Animal Emergency of The High Country
1710 NC-105, Boone, NC 28607
(828) 268-2833
Pet Care Clinic of The High Country
1614 NC-105, Boone, NC 28607
(828) 268-1159

Ridge Runner Pet Lodging has gone through many changes over the year but our core mission remains the same: to provide our patients with the highest quality of care possible. The newly renovated space better supports our ability to offer this high standard of care!
Thank you for your patience and understanding throughout this process. We can't wait to see you and your pets in our updated space!
Be sure to follow us on Facebook to see our renovation progress.